Updated 12/2014













IFish.Net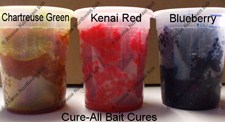 We Now Sell Differnet Brands of Vacuum Sealers Call or email us for more information.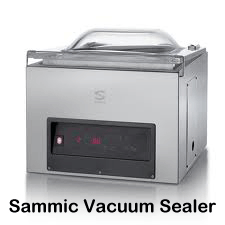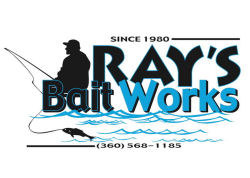 Sponsors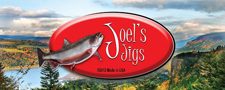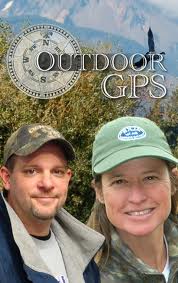 Proud sponsor of Outdoor GPS. Wednesdays 6pm & Friday, Saturday, and Sunday at 8am
Osprey Claw Charters
Rob Spencer Pro Fishing Guide Custom Chartered Adventures(360)513-5346 Vancouver,Washington USA
Just wanted to drop a line a say thank you for selling me nice looking green label herring and also to tell you that I really appreciate the great service Xtreme Northwest provided. I look forward to doing business with you in the future.
From all of us at Osprey Claw Charters,
Thanks
Rob

Pro Staff
All Seasons Guide Service
Jack Smith
503-842-6313
jackandtina@centurylink.net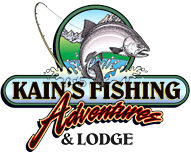 Hooked For Life Guide Service
Jarrod Kelso 541-359-8370
Welcome to Xtreme Northwest!

Product Price List

Not for Human Consumption

**Prices are Subject to Change at Any Time**

Item
Variety
Packaged
Price
Availability
Fresh Uncured Salmon Roe/Eggs
King
Per lb.
Market Price
NA
Coho
Per lb.
Market Price
NA
Chum
Per lb.
Market Price
NA
Pink
Per lb.
Market Price
NA
Sockeye
Per lb.
Market Price
NA
Frozen Uncured Salmon Roe/Eggs
King

5 lb Flat

$50.00
Available
Fresh Uncured Steelhead Roe/Eggs
Per lb.
Market Price
NA
Live Products
Live Sand Shrimp
12ct Per Container(1 Dozen)
$2.75
Spring 2015
Worms(NightCarwlers)
12ct Per Container(1 Dozen)
$1.75
Available
Pure Bottle Powder Fishing Scents
Pure Powdered Sand Shrimp
2 oz. Bottle
$8.99
Available

Pure Bulk Powder Fishing Scents

**NOT ALL SCENTS ARE AVAILABLE**

Sand Shrimp, Tuna, Squid, Krill, Shad, Minnow, Crayfish, Herring, Prawn, Coonstripe Shrimp, Smelt, Mackerel, Shredded Crab, Sand Worms, Sardines, Anchovies, and Salmon Eggs

1 lb.(16 oz.)

1/2 lb.(8 oz.)

1/4 lb.(4 oz.)

1/8 lb(2 oz.)

$70.00

$35.00

$17.50

$8.99

Call For Availability
CURED PRODUCTS

Cured Salmon Eggs/Roe (Available in skein Only) Color Available: Fluorescent Kenai Red, Fluorescent Orange, Fluorescent Salmon (Pink), Natural, Fluorescent Chartreuse

8oz(1/2LB.)Container

16 oz(1LB.)Container

32 oz(2LB.)Container

$6.75

$13.50

$27.00

Available Fluorescent Kenai Red

Cured Sand Shrimp - (Orange, hot pink, Purple, Chartreuse, red, purple & natural)
1 Dozen Container
$4.75
Call For Availability
Cured Prawns - (Orange, hot pink, Purple, Chartreuse, red, purple & natural)
1 Dozen Container
$4.75
Call For Availability
Cured Coon Stripe Shrimp - (Orange, hot pink, Purple, Chartreuse, red, purple & natural)
1 Dozen Container
$4.75
Call For Availability
Cured Prawn Tails - (Orange, hot pink, Purple, Chartreuse, red, purple & natural)
1 Dozen Container
$4.75
Call For Availability
Cured Mini Shrimp - (Orange, hot pink, Purple, Chartreuse, red, purple & natural)
Container
$2.30
Call For Availability
Cured White Shoepeg Corn - (Orange, hot pink, Purple, Chartreuse, red, purple & natural)
Container
$2.30
Call For Availability
Pickled Squid
Container
$5.25
Call For Availability
Roll Mop Herring
Container
$6.30
Call For Availability
Pickled Smelt
Container
$6.40
Call For Availability
Pickled Shad
Container
$5.25
Call For Availability
Pickled Anchovies
Container
$5.25
Call For Availability
Pickled Shrimp
Container
$6.40
Call For Availability
Brined Shrimp
Container
$6.40
Call For Availability
Frozen Product
Coon Stripe Shrimp
Bulk 35 lbs.
$245.00
Available
Coon Stripe Shrimp
Per lb.
$8.25
Available
Coon Stripe Shrimp
Per Dozen
$2.25
Available
Mercy Arctic Prawns
Bulk 11 lbs Case
$60.00
January 2015
Mercy Arctic Prawns
Per lb.
$6.00
January 2015
Mercy Arctic Prawns
Per Dozen
$2.25
January 2015
Herring Label
Orange
Price Per Tray By The Case
$4.86
Available
Herring Label
Red
Price Per Tray By The Case
$4.86
Available
Herring Label
Green
Price Per Tray By The Case
$4.86
Available
Herring Label
Blue
Price Per Tray By The Case
$4.86
Limited Supply
Herring Label
Purple
Price Per Tray By The Case
$4.86
Available
Herring Label
Black
Price Per Tray By The Case
$4.86
Available
Herring Label
Black, Purple, Blue, Green, Red, Orange

Per Tray

Non Case Price

$5.50
Available
Squid
Trayed
$4.00
Available
Squid
Price Per Tray By The Case
Market Price
Available
Smelt
Trayed
$5.60
Available
Smelt
Price Per Tray By The Case
Market Price
Available
Sardines
Trayed
$5.00
Available
Sardines
Bulk (per lb.)
Market Price
Available
Sardines Fillets
Trayed
$5.00
Available
Mackerel Fillets
Trayed
$5.00
Available
Anchovies (starved)
Trayed
$5.50
Available
Anchovies (starved)
Bulk (per lb.)
Market Price
Available
Mackerel
Trayed
$5.00
Available
Mackerel
Bulk (per lb.)
Market Price
Available
Crab Bait
Package
$3.40
Available
Octopus
Trayed
$4.75
Available
Octopus
Bulk (per lb.)
Market Price
Available
Shad
Trayed
$4.50
Available
Shad
Bulk (per lb.)
Market Price
Available

Lamprey

Not Sold To Oregon or Washington Customers

Vacuum Sealed Package
Market Price
In Stock

Lamprey

Not Sold To Oregon or Washington Customers

Bulk (per lb.)
Market Price
Call for Availability